Welcome to Casa Ananda in Los Organos!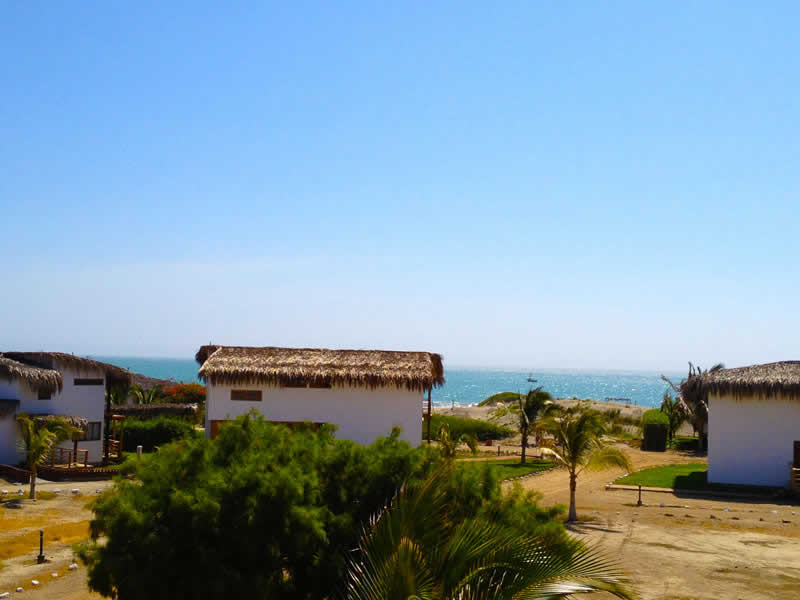 At Casa Ananda Peru in the charming northern town of Los Organos, experience an authentically Peruvian rustic luxe home offering spectacular views of the Pacific Ocean. Slip into a laid-back style and stretch out in Casa Ananda's open living, dining, and kitchen spaces, and enjoy breathtaking sunsets from its spacious decks, which are also perfect for whale watching or simply lounging. Foodie? You will love to fully immerse yourself in the northern Peruvian cuisine!
Casa Ananda is located inside the exclusive gated community Condominio Villa Marina in the quaint beach town of Los Organos that is blessed with warm, sunny weather year-round and only 10km south of Mancora. Its downtown, where you can find restaurants, mini-marts, artisan bakeries, and a daily farmers' market featuring catch-of-the-day fish and seafood and luscious tropical fruits and vegetables, is merely 2km from Casa Ananda.
Inside the gated community of Condominio Villa Marina, guests of Casa Ananda can relax by the club house pool-side, enjoy the club house amenities, and feel safe with 24-hour security. Of course, you can also swim, snorkel, surf, or stroll down your own exceptional boulder-free beach!
You just found the right place to unplug and recharge!